Internal Perspective: Books By and For Black Americans
A catalogue of 19th and 20th century books, photographs, and manuscripts by Black writers, artists, and cultural figures.
When James Baldwin sat down with Nikki Giovanni in 1971 for the conversation that would become A Dialogue, he brought with him a lifetime of personal reflection and critical insight about the society into which he was born. Baldwin's formation as a writer, his initiation into his vocation, was simultaneously the pursuit and assertion of an identity (as a Black writer) in a society that did not recognize such an identity as existing. This non-recognition was born, not out of a lack of Black American writers, but out of a history of marginalization and disregard by a predominately white society. Baldwin did not lack a black literary heritage, but had to craft an internal perspective apart from a society that refused to acknowledge his identity and calling as a black writer. For him, the cultivation of such a perspective had to be undertaken by both the individual black artist, and by the black community more generally.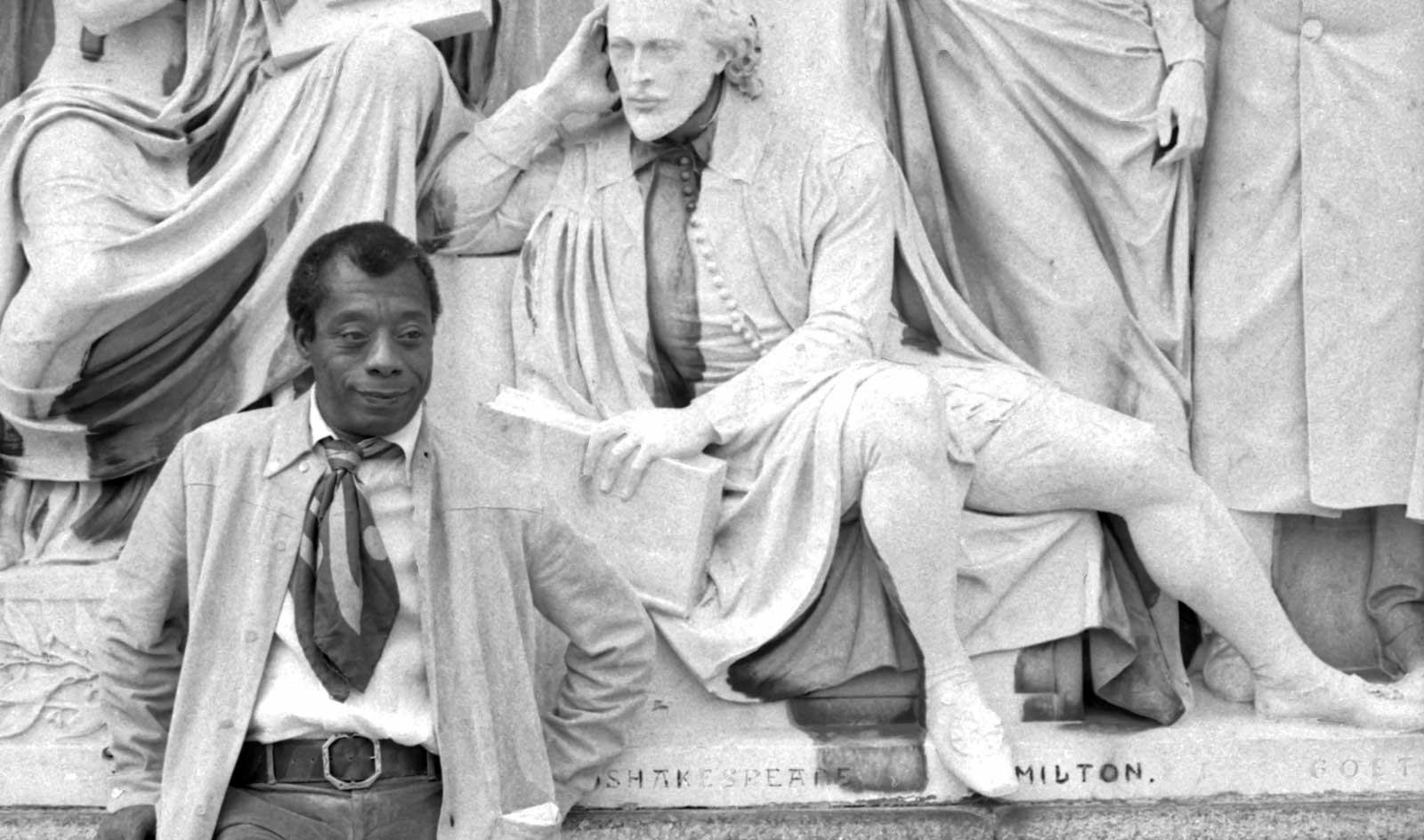 Wikipedia
"I moved to Europe in 1948 because I was trying to become a writer and couldn't find in my surroundings, in my country, a certain stamina, a certain corroboration that I needed … As far as I knew when I was very, very young there'd never been anything … called a black writer … You have somehow to begin to break out of all of that and try to become yourself. It's hard for anybody, but it's very hard if you're born black in a white society. Hard, because you've got to divorce yourself from the standards of that society." —James Baldwin, A Dialogue [In Conversation with Nikki Giovanni]
Internal Perspective: Books By and For Black Americans brings together works written by and for Black Americans in order to highlight the independent power and vision of an indispensable literary legacy. From the morally and politically transformative power of 19th-century slavery narratives, to the poetic reinventions of the Harlem Renaissance and the ethical and social insights of mid-century thinkers like James Baldwin, the genre designation of "African-Americana" is utterly insufficient in capturing the significance of its contents. Here is a literature of revelation, revealing injustice and justice alike—demanding that the first be eradicated and the latter earnestly pursued. Here, too, are works that joyfully strain the limits of language to reflect the full spectrum of individual and collective experience, all the while employing the power of words to transform politics, consciousness, and conscience.
This collection aims to center the voices and experiences of Black American writers, whose perspectives and texts have so often been silenced or marginalized in American discourse.
This collection aims to center the voices and experiences of Black American writers, whose perspectives and texts have so often been silenced or marginalized in American discourse. In verse, prose, philosophy and fiction, these books continue to contribute to a community of letters and ideas, creating a space in which Black Americans can give voice to their experiences and make their perspectives heard. Through the amplification of Black voices, these books challenge dominant narratives and promote a more inclusive understanding of American history and culture. They also help to create a more diverse and representative literary canon, exposing long disregarded works that placed these writers' lived experiences in the foreground. Collectively, the items contained here offer a unique perspective on the broader American experience, challenging common narratives from without and transforming them from within.
In the same interview cited above, Baldwin issued a note of optimism for the future of Black American literature, a future embodied by his interlocutor, Giovanni: "Something has moved—things move in a very strange, inexpressible way." Ultimately inexpressible, perhaps—but the words contained in this collection represent an incredible testament to the capacity of loving genius to say difficult things.
The Collection
The works included in Internal Perspective range from mid-nineteenth century narratives of the enslaved, to jaunts through the Harlem Renaissance, drawn together with remarkable association copies while taking a tumble with sports heroes. Presented here also is a remarkable photography archive of approximately 2,000 photographs and negatives taken by Malcolm Thomas, an independent African-American photographer from the late 1940's to 1971.